Committees
Technical Committee
The Sheep Genetics Technical Committee advises the Sheep Genetics Executive. The committee recommends research and development priorities, investments, and opportunities arising from industry feedback and research outcomes.
The Technical Committee also designs and presents research and development projects to the Executive for approval, provides technical guidance, and reviews project progress against Sheep Genetics key performance indicators.
Advisory Committee
The Sheep Genetics Advisory Committee represents the industry and provides oversight and feedback on major policy decisions. The committee advises the Sheep Genetics Executive, providing recommendations that focus on delivering the greatest benefits to the industry.
The committee plays a critical role in communicating and representing the views of Sheep Genetics clients, potential clients, and the wider industry. The committee also ensures that the Sheep Genetics Business Plan remains on track to meeting agreed-upon targets.
Ron Cullen (Chairman)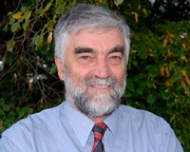 Ron has been actively engaged in agriculture all his working life, with 5 years (2008 to 2014) as Chief Executive Officer, Sheepmeat Council of Australia.
He now runs a small consultancy business offering services to the red meat industry.
His career in meat and livestock began in 1973, as a sheep and wool extension officer with NSW Department of Agriculture. During that time he was involved in the development of the Meat Sheep Testing Service, a forerunner of LAMBPLAN.
He is a Graduate of the Australian Institute of Company Directors.
Sally Martin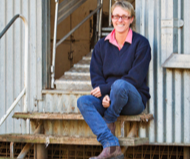 Sally is passionate about rural communities and agriculture, and has a vision for a united wool and sheepmeat industry.
Sally grew up on a grazing property in the Monaro region in NSW. She studied Agricultural Science and completed post graduate studies focusing on animal breeding management. She worked for NSW Department of Primary Industries and now runs her own consultancy business.
Hamish McLaren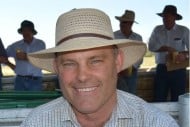 Hamish is a partner and co-principal of Nerstane Merino stud, a family-run sheep and cattle operation in north-east NSW.
Hamish worked for two wool exporting companies and travelled extensively throughout Australia in the late 1980s and early 1990s before returning the family business.
The father of two is passionate about all forms of sheep breeding, with a particular interest in objective measurement. Hamish aims to improve the accuracy of the Australian Sheep Genetics database by widening the breeder pool, and ultimately bridge the gap between the breeding and science communities.
Kate Dorahy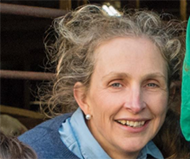 Kate has a passion for sheep breeding, with a solid base in strategic planning, financial management and marketing. With husband Chris and 3 children, Kate runs around 7000 breeding ewes and has been recording in LAMBPLAN for over 12 years.
Belinda Steers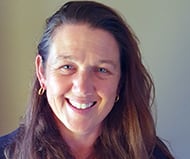 Belinda grew up on their family Merino Stud in North Central Victoria. With a passion for sheep breeding, she worked for many years for Artificial breeding companies across eastern Australia, while completing her Bachelor of Rural Science (Hons) and Post Graduate study through the University of New England.
While well versed in data collection and collation as a data manager, Belinda also runs a commercial Merino and cross bred operation in North Central Victoria with her partner and family.
Peter Blackwood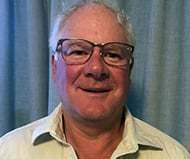 Peter is the owner/manager of Blackwood Corriedales based in TAS. He has over 30 years experience in the sheep industry, with both stud and commercial flocks and his own sheep contracting business managing animal health and welfare.
Peter was Chairman of the Performance Corriedale Group for 3 years and managed the Corriedale eating quality trial in TAS. Peter brings a wealth of experience in both Stud and commercial sector as well as sales, marketing and brand management from his time working with Coopers Animal Health and TP Jones and Co of Launceston.
JB Tancred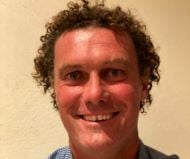 JB lives at Gulargambone NSW and, together with his wife Alison manage GRASS Merinos stud at Armatree. JB and Alison also run 'The Maze' a 3200 Ha mixed farming property west of Gulargambone.
JB has come to Merino breeding with fresh eyes. Coming from a non-farming background he was introduced to measuring merinos through Alison who came from a very progressive and forward thinking farming family. He very quickly fell in love with objective measurements and breeding values.
He has previously been a board member of the Tooraweenah Prime Lamb Marketing Co-Operative and has helped make strategic decisions for this co-op. He is an active member of the Gulargambone Rural Advisory Service which is one of the oldest farmer's groups within Australia.
Andrew Gillett